Cutting Edge Technology
Employing cutting edge technology, the New EC 90 ISE analyzer takes laboratory electrolyte measurements to new heights.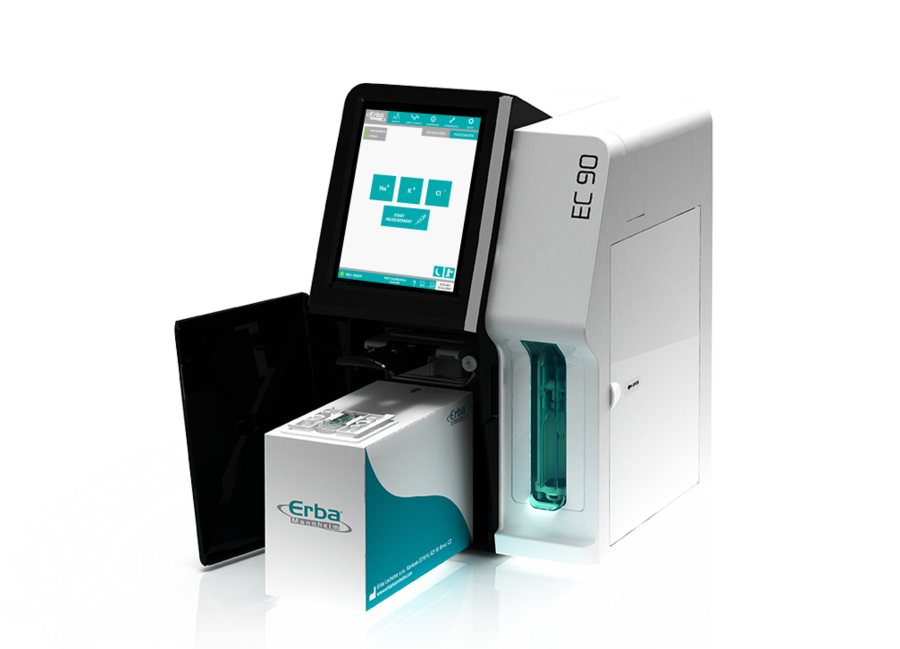 EC90 electrolyte analyzer with maintenance-free electrodes in an all-in-one sensor cartridge, aimed at labs of all sizes. The EC 90 directly measures Na+, Cl-, K+ and Ca2+ from whole blood, plasma, serum and pre-diluted urine using a sensor incorporating thick film technology.
Automatic 1 and 2-point calibrations
Fully functional QC module
Within run precision <1% CV
One click analysis
Low reagent consumption
No extra cleaning
Self-contained waste
Kits for low, medium and high-volume laboratories