ENDO-MATE DT by NSK is a smart Endo Micromotor with Convenient Full Portability which is specifically designed for use with 9 Ni-Ti files from all major suppliers.
User-programmable preset memory can store up to 9 speed and torque settings exactly to the supplier's spec.
A compact and lightweight control unit offers convenience of full portability between offices.
ENDO-MATE DT can be hooked up directly to wall outlet or used with rechargeable battery.
A large LCD display offers higher visibility for instantaneous recognition of micromotor status.
Technology & Function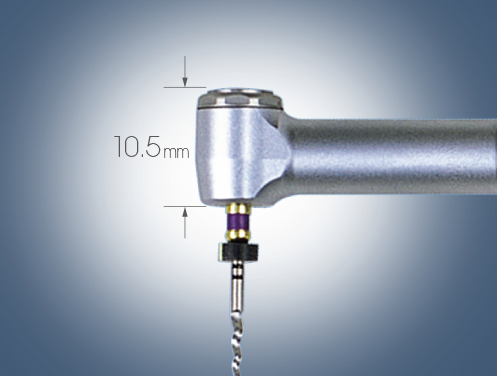 Push Type Ultra Miniature Head
Allows fast and easy exchange of files during procedures. Compact head offers excellent visibility of reatment spots.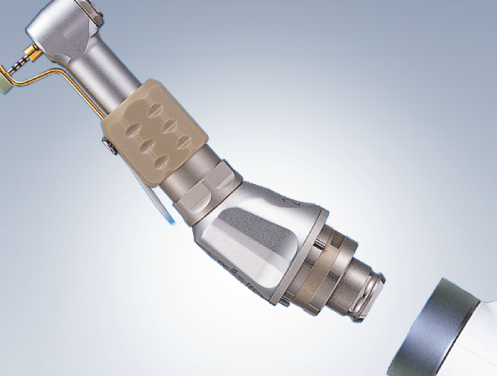 Quick Joint
Quick release system allows for easy head exchange. Compact head allows excellent visibility of the treatment spot.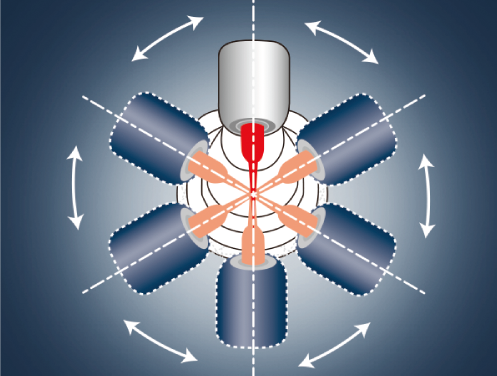 6 Head Angles
Depending on the position of treatment site, the head angle can be adjusted to the best angle.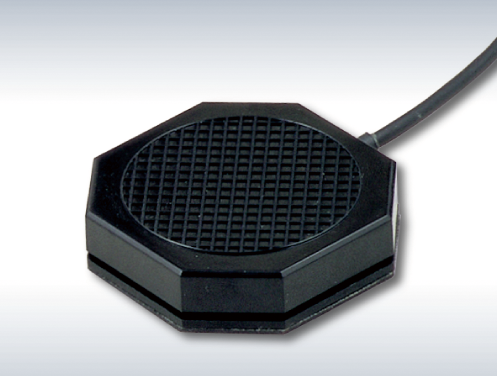 Foot Pedal
Micromotor On / Off operation is activated via the convenient finger switch located on the micromotor. An Optional foot control is available.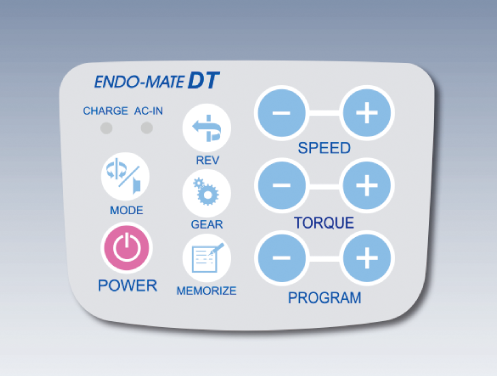 Flat Panel
Flat control panel allows simple user friendly operation.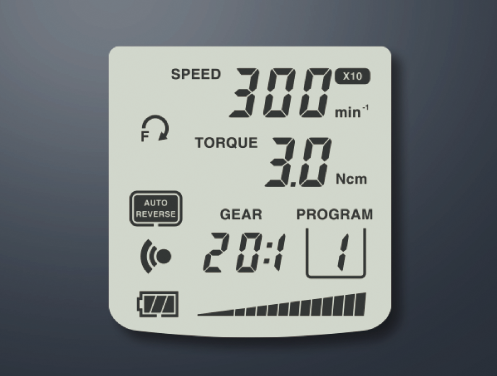 A Liquid Crystal Display
Wide screen provides high visibility.
ENDO-MATE DT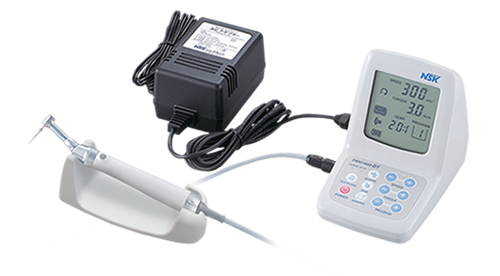 Features:
Feeding source: AC 230V 50 / 60 Hz and battery pack.
Number of programs: 9.
Max torque: 7 Ncm (when using a head 20:1).
Speed range: 100 ~ 13 000 min – 1 (with heads of transmission 20:1, 4:1, 1:1).
Recharge / Continuous use: 5h / 2h (depending on the workload).
Dimensions: L 92 x 148 An x to the 124 (mm).
Weight: 456 g control unit / handpiece motor and cable 92 g.
Content:
Control Unit.
Motor and cable.
MP-F20R (20:1) head.
1 support for the handpiece.
AC adapter.
Specifications
Power Supply : AC 120 V 60 Hz or 230 V 50/60 Hz and Battery pack
Number of Programs : 9
Max Torque : 7 Ncm (When Using 20:1 Head)
Speed Range : 100-13,000 min-1 (with 20:1, 4:1, 1:1 Geared Heads)
Charge / Continuous Use : 5 h / 2 h (Depending on Workload)
Dimensions : W 92 x D 148 x H 124 mm
Weight : Unit 456 g / Motor Handpiece & Cord 92 g
NSK Endo Mate DT  features three working modes on its auto-reverse function such as, Autor verse on, Auto-stop, Autor verse off.
The motor runs the auto-reverse system when load reaches the preprogrammed torque values.
With an On/Off switch, it offers flexibility for pedal free operation while providing convenience of full portability with two-way power supply, either AC or battery driven.